Christos Anesti! Χριστός Ανέστη! Christ is Risen!
Beloved Parishioners,

We hope and pray you all are doing well. Currently we do not have an opening date for our church. As we prepare to reopen and welcome our parishioners back to our physical church, we are taking steps to ensure that we maintain an environment that will keep all our parishioners safe and healthy. We are mindful that we must abide by the guidance and mandates of our federal, state, and local government authorities that address the public health and safety in view of the COVID-19 epidemic and also the guidance and mandates of the Greek Orthodox Metropolis of San Francisco.
Accordingly, we have implemented the following measures for worship at The Assumption of the Blessed Virgin Mary which will be in effect upon the opening of the church until further notice. These measures are mandatory and will be adopted to protect our entire community.
CHURCH CAPACITY AND MULTIPLE SERVICES: According to the State, the amount of people gathering cannot exceed 100 people in our church. Therefore we will have Divine Liturgy on Saturdays for 65+ and on Sundays starting at 10:00 am. In order that everyone can have an opportunity to come and worship please come to only 1 service per weekend.
REGISTERING FOR LITURGY: In order to attend a Sunday liturgy in-person, you will need to register your intent to attend the liturgy in advance. Registration is used to ensure an available seat and to notify those in attendance if necessary. You will be able to register for services online. Once we reach the maximum capacity through our registration process, no more parishioners will be permitted to register or attend the service. You will however be able to light a candle.
WATCHING SERVICE ONLINE: Please stay at home if you are exhibiting symptoms. Additionally, persons who are particularly vulnerable to COVID-19 according to the Centers for Disease Control (e.g., due to age or underlying conditions) are encouraged to stay home. We encourage you to continue your worship through our live-stream
liturgy.
FACE MASKS: All parishioners are required to wear a face mask when present inside or outside of the Church. You must bring your own face mask. No masks for children under 2 and parental supervision required for children 3-8.
HAND SANTIZER: There will be hand sanitizer available, but you are encouraged to bring your own. The church will be disinfected before and after each service .
SOCIAL DISTANCING: All parishioners are required to practice social distancing (i.e., keep a distance of 6 feet from anyone other than members of your own, immediate household) when present inside and outside of the Church.
ARRIVAL AND SEATING: If you have a confirmed registration for a liturgy, please arrive at Church by 9:50 a.m. with your mask on and sanitize your hands. You will be required to check in at the door, have your temperature checked and if you are safe, you will be ushered into the Church. Seating will be allocated on a first-come, first-serve basis with appropriate social distancing. Please plan to stay in your seats for the duration of the service, this includes families with children. Please note, you will not be able to pick your seat. Please cooperate with the ushers.

Tape or other markings on the walkways outside the Church will be placed to indicate the appropriate social distance when waiting to enter the Church building.   When entering the Church, please wait to be checked in by an usher.   Please do not attempt to seat yourself, please do not sit in any other pews. Parishioners who are not part of the same immediate household must be seated at least 6 feet apart. Members of the same immediate household are permitted to sit together. Please refrain from leaving your seats during the duration of the service. If absolutely necessary, you may leave your seat to go to the restroom but we encourage all parishioners to take action to minimize such need. In those rare occasions when you must use the restroom during the service, please exit your seat from the side that avoids parishioners from other households sitting in your row. There will be masked and gloved attendants present to clean and disinfect the main parts of the restrooms after each use.
TOUCHING DOORS: Please refrain from opening and closing doors or touching surfaces, to the extent possible. Doors from the Narthex to the Nave will be open to allow for touch-free entry and to facilitate air circulation. Additionally, all liturgical books and papers have been removed. If you would like to follow along during service, you may bring your own liturgical books.
CANDLES: Parishioners will be handed any candles by gloved ushers. Please do not attempt to take your own candles. You will be instructed on when you can proceed to the Narthex to light your candle.
DONATIONS: Contributions for candles can be made through our VENMO @Lbassumption, our website, by mail, or by placing a check or cash in a marked container when you first enter the Church. No cash change will be available. There will be no trays passed in church.
RECEPTION OF HOLY COMMUNION (INSTRUCTIONS FROM THE METROPOLIS): Parishioners will wear masks/face coverings, as they approach the chalice keeping socially distant from one another. The priest will wear a face mask as he distributes the Eucharist in the traditional manner by the spoon/lavida. Communicants remove their masks as they approach the Chalice only momentarily in order to receive Holy Communion. The communion cloth, if used, will be extended by an altar server without touching the communicant. With pastoral sensitivity toward all parishioners during this unique time Holy Communion will be received with an open mouth and head tilted back. Disposable napkins will be available as an option for wiping lips and then placed in a paper bag to be burned. Communion will be given at the end of the Divine Liturgy along with antidoron/blessed bread right before exiting the side doors.
VENERATION: We ask you to refrain from hugging, handshaking or kissing one another, including kissing of the icons, the cross, the kiss of peace, the Holy Gospel or the priest's hands. To venerate the gospel, cross, or an icon, please bow your head reverently and make the sign of the cross.
NO COFFEE HOUR. EXIT DIRECTLY TO CARS: Following the state guidelines, there will be no communal gatherings prior to or following service. Please refrain from congregating in the hallways, aisles, or entry and exit areas and in the parking lot. Upon dismissal, please proceed directly to your cars.
These are unfortunate and difficult times which call for extra precautions. This is unfamiliar to all of us. But in adopting these
measures we hope to provide an in-person worship experience with as much security and safety as possible, for the well-being of our entire community. We ask that you be patient and understanding as we continue to evaluate and assess the situation, since we anticipate modifications will need to be made as we endeavor in this new experience. We thank you in advance for your cooperation and ask for your patience as we adopt these new practices. We ask that you respect these directives and help us to keep our parish safe. While we are doing our best to provide for a safe environment for our community, your attendance at an in-person service exposes you to risks for contracting COVID-19. If you are in a higher risk population, we encourage you to remain home and worship through our internet ministry. As noted above, our online streaming service will continue and we encourage you to join our community worship through that medium to the extent that is best for you and your family.
Please visit the following link  https://forms.gle/rw5yoGN9PqKbU6kt9   to answer a few questions about reopening  so that we can be prepared.
With Love in Christ,
Assumption of the Blessed Virgin Mary
Greek Orthodox Church – Long Beach
Sunday Services
Matins – 8:45am
Divine Liturgy – 10:00a.m.
Long Beach Greek Festival by the Sea
LA County's Premiere Hellenic Celebration –
August 31 through September 2, 2019
Join us Labor Day weekend and enjoy a taste of Greece! From authentic Greek food, cooking demonstrations, shopping and live dancing, you'll be surrounded by the sites and sounds of a culture with a deep history and beautiful traditions. We're looking forward to having you as our guest!
Eat. Drink. Dance.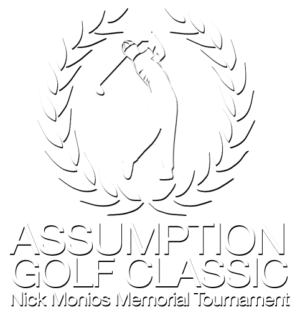 Friday, August 7, 2020
Navy Golf Course – Cypress, CA
The community of Assumption of the Blessed Virgin Mary Greek Orthodox Church of Long Beach invites you to our 2nd Annual Assumption Golf Classic as we honor and celebrate the life of Nick Monios. Come join us for a day filled with fun activities and a chance to win a new car with our hole in one contest! Arrive early for a putting contest with special prizes and enjoy a round of golf on the home of the prestigious Navy Course in Cypress, California. Join us for a memorable day with friends and of course a little ouzo. Opa!